X-Design(XD)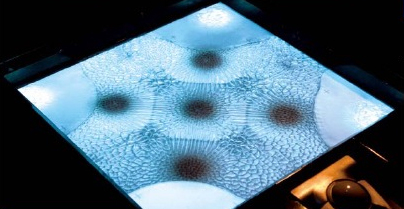 Science technology and cultural infrastructure has made tremendous progress in the twenty-first century. Computers have become ubiquitous in modern society, and people have acquired a new concept of value and have altered their ways of thinking, perception and acknowledgment. They have adjusted to the stupendous social changes and evolved new procedures to manufacture and develop systems. In brief, the twentieth century habits of mind and evaluation have become obsolete. In a rapidly advancing society where life environment and social circumstances have reached their limits, people who design and embody future aims and goals have become invaluable. This program emphasizes "creative mind" in research and endeavors to train people who can combine hitherto separated areas such as:
Art and Science
Culture and Industry
Development and Expression
Logic and Sense
User and Maker
Craft and Technology
Affiliated Projects
Designing Real
Social Fabrication
Mobile Methods
Life Knowledge in Practice
Place and Mobile Media
Graduate School of Media and Governance > Registration Numbers of Graduation Project
Interview

Fumitoshi Kato
Professor, Program Chairperson
Under construction
Faculty Members (as of April, 2018)
Note: "◎" indicates the Program chairperson.
Name
Title
Research Interrest(S)
ISHIKAWA, Hajime
Professor
Landscape Architecture, Geographic Design
◎KATO, Fumitoshi
Professor
Communication design; Facilitation; Communication and media studies; Qualitative research methods
SAVAGE, Patrick
Project Associate Professor
Music, Psychology, Anthropology, Computer Science, Cultural Evolution, Digital Humanities
MIZUNO,Daijiro
Associate Professor
Fashion Design Critique and Practice, Design for Social Inclusion, Interdisciplinary Design Research
NARUKAWA, Hajime
Associate Professor
Fine Art, Design, Architecture, Perspective Drawing, World Map Projection, Data Visualization
NAKANISHI, Yasuto
Professor
Information Design, Experience Design, Human Interface, Mobile Computing, Urban Computing, Design Aid System, Creative Activity Support
ONISHI, Takuya
Assistant Professor
Extreme, Portable/Light-weight Architecture and Energy Design
TANAKA, Hiroya
Professor
Design Tool, Design Machine, Personal Fabrication, Social Fabrication
WAKITA, Akira
Professor
Geometric Modeling, Computer Aided Design, Smart Material
Sub-members of the Program:
| Name | Title | Research Interrest(S) |
| --- | --- | --- |
| FUJII, Shinya | Assistant Professor | Music and Neuroscience (Neuromusic), Drums and Rhythm, Music Brain and Body, Motor Control and Learning in Music Performance, Music Perception and Cognition, Origin of Human Musicality, Beat Perception and Synchronization, Amusia and Beat-deafness, Auditory Feedback and Motor Rehabilitation |
| MASUI,Toshiyuki | Professor | User interfaces, Ubiquitous computing |
| MATSUKAWA,Shohei | Associate Professor | Architectural Design, Algorithmic Design, Design ProcessTheory |
| OGAWA, Katsuhiko | Professor | Commnication Design, Network Sociology, Human Interface |
| SUWA, Masaki | Professor | Cognitive Science, Communication Design, Artificial Intelligence, Design Science |
Possibilities after Graduation
The program aims to develop creators who design innovative value with integrating their own five senses, skills and advanced technology. Some graduates of this program join domestic and international industries such as telecommunication, business consulting, electronic appliance, game, CG design, broadcasting, movie, advertising, WEB, cellular phone contents and publishing. Yet some graduates of this program have become artists, Ph.D. students or faculties in universities, and founders of venture companies. They would be called designer, artist, engineer, design researcher, design engineer, design director, art director, media artist or media architect. Furthermore, we hope they could develop new types of work beyond established category.