Cyber Informatics(CI)
Designing the Ubiquitous Network Society

HATTORI, Takashi
Professor, Program Chairperson
The computer, the Internet, and other digital technologies developed in the 20th century now provide the social infrastructure that supports people and society in the 21st century. The CI Program conducts a broad range of research aimed at creating a future society that is affluent, safe and fun. This includes research on the technology and methods required for network construction and the digital processing of information, including representation, archiving, transmission, encryption, and decryption; research on completely redesigning physical space based on the information technology that is ubiquitous computing; research on applications and interfaces that connect people to technology; and research on the design of a new society, which we will have to consider once this connection is made.
There is a Professional Course related to the CI Program: the Cyber Security Course, which we encourage our students to acquire a certificate from.
Affiliated Academic Projects
Novel Computing: AI and Brain Science
Creation of Smart City
Software System

HCI

Remixed
Internet Technology
Internet Civilization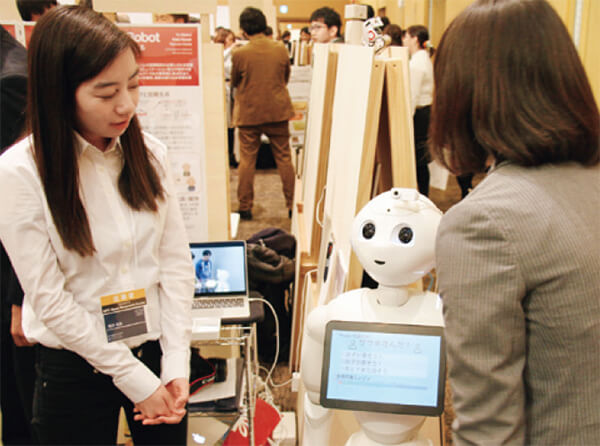 Faculty Members(as of April, 2021)
Note: "◎" indicates the Program chairperson. " "(Underline) indicates not Graduate School Committee Members.
| Name | Title | Research Interrest(S) |
| --- | --- | --- |
| Atsushi KANAZAWA | Associate Professor | Mathematics (Algebra, Geometry, Mathematical Physics) |
| Atsushi SHINJO | Professor | Agriculture,Information Policy,Computer Science |
| Hideyuki KAWASHIMA | Associate Professor | Database, Transaction Processing, System Software |
| Hiroyuki KUSUMOTO | Professor | Computer Network |
| Jin MITSUGI | Professor | Wireless communications,Space structures, Computational engineering |
| Jin NAKAZAWA | Professor | Distributed Systems, Middleware, Ubiquitous Computing, Computer Networks |
| Kazunori TAKASHIO | Professor | Cloud Network Robotics, Social Robotics, Human-Robot Interaction, Ubiquitous Computing |
| Kazuto ATAKA | Professor | Data science and data-driven thinking, Strategy building, New product development |
| Keiji TAKEDA | Professor | Information Security ( Intrusion Detection, Security Architecture, Software Security etc.) |
| Keisuke UEHARA | Associate Professor | Computer Networks |
| Naohisa YAHAGI | Associate Professor | System Strategy, System Design, Strategy for value-based healthcare delivery |
| Osamu NAKAMURA | Professor | Computer Science, Internet |
| Rodney D. VAN METER | Professor | Quantum Internet, Quantum Computing Systems and Software, Educational Technology |
| Satoru TEZUKA | Professor | Cybersecurity, Information Security, Electronic Authentication, Electronic Signature, Electronic Government System |
| Tadashi OKOSHI | Associate Professor | Computing for Wellbeing, Mobile and Ubiquitous Computing /td> |
| ◎Takashi HATTORI | Professor | Computer Science |
| Tatsuya HAGINO | Professor | Software Science (Programming Language, System Software, Web Technology) |
| Toshiyuki MASUI | Professor | User Interface,Ubiquitous Computing |
| Yuko SHIRAI | Associate Professor | Environmental engineering,Urban engineering,Technological developments in forestry,From forest to timber to wooden architecture,Forest and water environmental system,Urbanism in Germany and France |
Submembers
| Name | Title | Research Interrest(S) |
| --- | --- | --- |
| Masaki SUWA | Professor | cognitive science, artificial intelligence, communication design, design science |
| Takashi IBA | Professor | Art and Science of Creativity, Pattern Languages, Systems Theory, Science of Complexity |
| Yasuto NAKANISHI | Professor | Experience Design, Human Interface, Urban Computing, Design Aid System, Creative Activity Support |
| Yoshiaki MIYAMOTO | Associate Professor | Meteorology and Climate Science |
Possibilities after Graduation
This Program is focused on training IT specialists who can design/assemble the information infrastructure that forms the foundation of the information society, and intellectual information systems that are easy to use. These specialists are the designers/constructors of the cyber-society, information educators, corporate education managers, venture entrepreneurs, and leading researchers who can identify and resolve problems, as well as disseminate their knowledge.