Cognition, Sense-Making and Biophysical Skills(CB)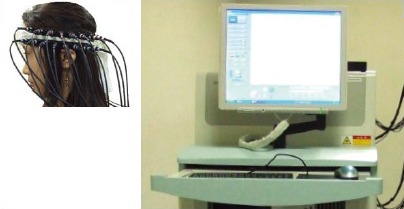 This Program focuses on the construction of cognitive / semantic and biophysical skill models and mechanistic analyses of sense-making processes in groups and societies. The Program conducts research in the aforementioned areas and simultaneously helps to develop human resources in these fields. The Program will allow students to conduct research in areas related to:
Elucidation of skills in playing music instrumentals
Elucidation of skills in sports
Cognitive science approach during language acquisition process
Sense-making models in multi-media information such as natural languages, sound and visual images
Memory mechanism and communication in sensemaking
Data acquisition and analyzing technique through network
Natural interface between human and computers
Affiliated Projects
Interaction Design Project
Cognitive and Language Development and Learning
Sports Science and Cognitive Ergonomics
Network Style
Psychospace
Cognition, Action, Media in Language and Language Education
Life Knowledge in Practice
Interreality
Social Fabrication
Mobile Methods
Novel Computing
Virtual Value Research
Graduate School of Media and Governance > Registration Numbers of Graduation Project
Interview
Combine knowledge,Create knowledge
The science of diverse interactions
Junichi Ushiyama
Associate Professor, Program Chairperson
We move, feel, and live in our daily life by constantly working our brains and bodies together. We use our bodies and language as mediums to express ourselves and interact with others, creating vivid sensations and emotions to form the foundation of human individuality, intelligence, sensitivity, and sociality.
In this way, it can be understood that what paints our abundant day to day experiences are diverse interactions, occurring between the body and mind, the conscious and unconscious, people and the environment, the self and others, and the virtual and real.
The CB Program examines the interactions observed in people and/or society, and how they contribute to the future of education, medicine, sports, art, and culture. We accomplish this by removing academic boundaries such as those between humanities and sciences, quality and quantity, foundation and application, and theory and practice, and combining the methodologies of each individual field.
Faculty Members(as of October, 2018)
Note: "◎" indicates the Program chairperson.
| Name | Title | Research Interest(S) |
| --- | --- | --- |
| AOYAMA, Atsushi | Associate Professor | Neural Information Science, Measurement of Brain Functions, Sensory Integration, Bio-Signal Processing |
| FUJII,Shinya | Assistant Professor | Music and Neuroscience, Music and Brain, Music and Body, Motor Control and Learning in Music Performance, Music Perception and Cognition, Human Development and Musicality, Beat Perception and Synchronization, Amusia and Beat-deafness, Auditory Feedback and Motor Rehabilitation |
| FUKUDA, Kazuya | Professor | Literary Criticism, Civilization, Social Criticism, French Literature |
| HAMADA, Yoko | Professor | Psychiatry, Psychoanalysis, Infant Mental Health, School Mental Health |
| HASEBE, Yoko | Associate Professor | English Teaching Materials, Teaching Methodology, Distance Learning, Inter-Linguistic & Inter-Cultural Communication |
| IBA, Takashi | Professor | Pattern Languages, Creativity, Complex Systems, Social Systems Theory |
| IMAI, Mutsumi | Professor | Cognitive Science (with special focus on Cognitive and language development, Psycholinguistics) |
| KATO, Takaaki | Associate Professor | Ergonomics, Sport Psychology, Motor Learning and Control |
| KAWAZOE, Takeshi | Professor | Harmonic Analysis on Lie Groups, Fourier Analysis, Wavelet Analysis |
| MIZUTORI, Hisashi | Assistant Professor | Gymnastics Coaching |
| MORI, Sachiko | Professor | Clinical Psychology, Psychoanalysis |
| NAKAHAMA, Yuko | Professor | Applied Linguistics, Second Language Acquisition |
| NAKATANI, Masashi | Associate Professor | Haptics, Sensor engineering |
| OHGI, Yuji | Professor | Sports Engineering, Sports Biomechanics, Human Functional Measurement, Wireless Measurement Technique |
| OHORI,Toshio | Professor | Linguistics (Semantics, Functional typology, Discourse analysis) |
| SUWA, Masaki | Professor | Cognitive Science, Communication Design, Artificial Intelligence, Design Science |
| TRACE, Jonathan | Assistant Professor | Applied linguistics: language assessment, curriculum development, listening & speaking, and program evaluation |
| ◎USHIYAMA, Junichi | Associate Professor | Movement physiology, Neuroscience |
| WATANABE, Toshio | Professor | Mathematical Analysis of Psychological Phenomenon, Space Perception and Space Cognition, Life Design |
Sub-members:
| Name | Title | Research Interest(S) |
| --- | --- | --- |
| KATO, Fumitoshi | Professor | Communication Design; Facilitation; Communication and Media Studies; Qualitative Research Methods |
| KIYOKI, Yasushi | Professor | Multimedia Database, Multidatabase |
| KUWAHARA, Takeo | Professor | Marketing, Consumer Research |
| MASUI Toshiyuki | Professor | User Interface, Ubiquitous Computing |
| MURABAYASHI, Yutaka | Professor | Sports Business |
| OGAWA, Katsuhiko | Professor | Human Interface, Communication Service, The Networked Society |
| OGUMA, Eiji | Professor | Historical Sociology |
| SHIMIZU,Yuichiro | Professor | Japanese Politics, Modern Japanese History, Politics-Administration Relationship, Oral History |
| TAKEFUJI, Yoshiyasu | Professor | Neural Computing, Internet Gadgets, Security |
Possibilities after Graduation
This Program aims to train people who can:
Analyze human intellect, skills, sports technique, etc., from a scientific viewpoint
Give meaning to multi-media works such as literature, graphics and music, and manipulate them freely by using computers
Conduct social surveys / analysis invading people's semantic cognition by using website and IT
Students who have completed this Program are expected to participate in careers such as corporate marketing / planning, system development, policy think tanks, sports coordination, foreign language education, entrepreneurship, interface design and welfare support. The completion of the Program also provides opportunities to become high ranking research scholars or teachers.