Systems Biology(BI)
Understanding Life as a System with Big Data and Making Contributions to Medical Care, Food, and the Environment
NAITO, Yasuhiro
Professor, Program Chairperson
It is now possible to obtain enormous amounts of data on living systems through comprehensive measurement and analysis. For example, we can use metabolomic analysis for metabolomics, metagenomic analysis for DNA, transcriptome analysis for gene expression, and proteome analysis for proteins. Systems biology is expected to use this data to reveal the inner workings of life and go on to apply the findings to benefit society. The Systems Biology Project at SFC collaborates with TTCK (Tsuruoka Town Campus) to allow for a multifaceted approach to be taken in a variety of frontier fields, such as cancer, the immune system, the gut microbiome, food and health, the origin and evolution of life, extremophiles, astrobiology, microbial communities in urban environments, genomics, and systems biology. The Program also develops unique bio-ventures, including a saliva test to detect cancer, a blood test to diagnose depression, and the production of synthetic spider silk.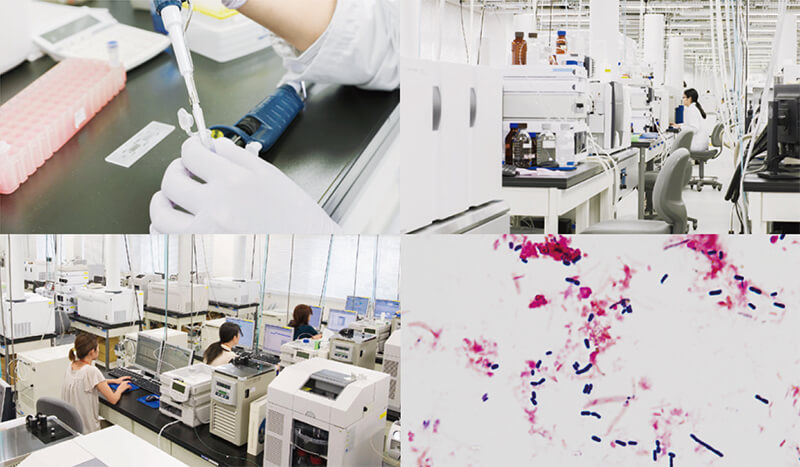 Affiliated Academic Projects
Advanced Biosciences A
Advanced Biosciences B
Multifaceted Considerations of the Meaning of "Life" etc
Faculty Members(as of October, 2021)
Note: "◎" indicates the Program chairperson. " "(Underline) indicates not Graduate School Committee Members.
| Name | Title | Research Interrest(S) |
| --- | --- | --- |
| Akio KANAI | Professor | Molecular Biology, Molecular Evolution, Developmental Biology |
| Haruo SUZUKI | Associate Professor | Bioinformatics, Microbiology |
| Hiroki KURODA | Professor | Developmental Biology |
| Kazuharu ARAKAWA | Associate Professor | Bioinformatics, Systems Biology, Genome Science |
| Masaru TOMITA | Professor | Systems Biology, Bioinformatics, Computational Biology |
| Megumu TSUJIMOTO | Assistant Professor | Polar Ecology, Ecology, Conservation Biology |
| Mitsuhiro WATANABE | Professor | Health Science, Anti-aging, Metabolic Disease, Naturopathic Medicine, Preventive Medicine |
| Tomoyoshi SOGA | Professor | Metabolomics, Analytical Chemistry, Cancer metabolism |
| ◎Yasuhiro NAITO | Professor | Theoretical Biology |
Submembers
| Name | Title | Research Interrest(S) |
| --- | --- | --- |
| Miki AKIYAMA | Professor | Health Communication, Community Health, Public Health, Epidemiology, Health Policy |
Possibilities after Graduation
Graduates of this Program are playing leading roles in the pharmaceutical, food, and computer/technology industry (research and development section) and consulting firms. Students who aspire to pursue advanced scientific careers have opportunities to proceed to the Doctoral program. Many of its Ph.D. graduates have become exceptional researchers in universities or research institutes in Japan and overseas.