From the Dean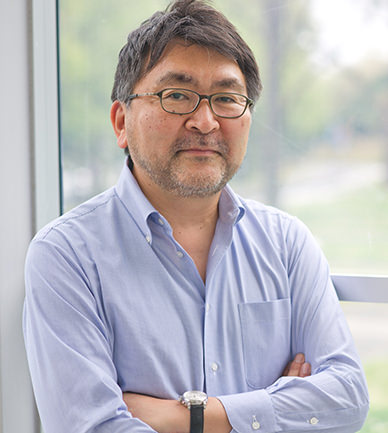 In 2020, the Faculty of Policy Management and the Faculty of Environment and Information Studies celebrated their 30th anniversary. The Graduate School of Media and Governance, established in 1994, has already undergone a quarter of a century, and it is now time for further changes.
Over the last 30 years, digital technology has become part of our daily lives. This has dramatically changed our understanding of time and space, that is, the relationships between people. Changes in the media environment increased our mobility and encouraged the crossing of various borders at scales and speeds that were previously unimaginable. As a result, diverse values ​​collaborate and coexist, but at times compete and conflict. The many rules and systems we are familiar with now insist on the existence of multiple boundaries.
As we face large-scale natural disasters and accidents amidst ever changing political and economic conditions, we have come to realize that the issues to be addressed are becoming increasingly diverse and complex. Since its foundation, the Graduate School of Media and Governance has advocated solving interdisciplinary and complex issues, conducting research in close contact with society in order to reach people's lives and not remain stuck within the bounds of academia. Problem-solving is not always easy. We live with problems for long periods of time while we and the environment change constantly. The concept "Media and Governance" can be understood to capture this movement as a whole.
By maintaining the spirit of exploration and reorganizing ourselves, we will undoubtedly open up the future for academic endeavors.
Fumitoshi Kato, Dean of the Graduate School of Media and Governance
Dean's Biography