Cognition, Sense-Making and Biophysical Skills(CB)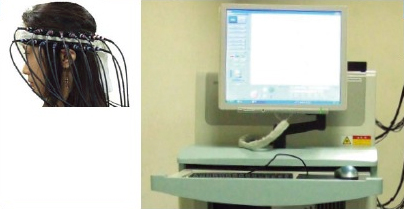 This Program focuses on the construction of cognitive / semantic and biophysical skill models and mechanistic analyses of sense-making processes in groups and societies. The Program conducts research in the aforementioned areas and simultaneously helps to develop human resources in these fields. The Program will allow students to conduct research in areas related to:
Elucidation of skills in playing music instrumentals
Elucidation of skills in sports
Cognitive science approach during language acquisition process
Sense-making models in multi-media information such as natural languages, sound and visual images
Memory mechanism and communication in sensemaking
Data acquisition and analyzing technique through network
Natural interface between human and computers
Affiliated Projects
Interaction Design Project
Cognitive and Language Development and Learning
Sports Science and Cognitive Ergonomics
Network Style
Psychospace
Cognition, Action, Media in Language and Language Education
Life Knowledge in Practice
Interreality
Social Fabrication
Mobile Methods
Novel Computing
Virtual Value Research
Graduate School of Media and Governance > Registration Numbers of Graduation Project
Interview
Studying the Body & Language to Decode Global Structures & Create New Webs of Knowledge
Masaki Suwa
Professor, Program Chairperson
People develop various interactions with their surroundings through the media of their own bodies and the language in society, regardless of whether people are committed to society through their own wills, or whether they casually move through life without any consciousness at all. As long as we do studies on interactions between people and the surroundings, both cases are valued as research topics of the CB Program. In the CB program, both social and objective views of one's body and verbalization of thoughts from the first person's view are important, and it is through these that the world around each person is created anew. The unique thing about this Program is that we study how people should learn and use skills, perceive from the surrounding world and semantically interpret the world in order to interact with the society so that the self and the society co-evolve. For example, when we are interested in how best to use the arms when shooting free throws in basketball or when throwing a ball in baseball, we need to first clarify the mechanisms of the physical skill, and then construct a methodology for practical learning. If your intellectual curiosity is stimulated by how infants mysteriously begin to emit words in order to communicate with their mothers, or if you are interested in how the innumerable communications through blogs and social networks generate diverse worlds of meanings, research is also needed into cognition of natural language and the mechanisms of meaning creation through social context. Or if you are interested in the interaction between cyberspace and the real world, the interaction between foreign cultures, or the interaction between the conscious and unconscious minds, there is a need for research to observe those interactions and re-design them. There is also a need for research into the psychological dimensions, such as the study of mental development, which underlie all of this research. The CB Program decodes these kinds of basic and global world structures from the viewpoints of body and language, and contributes to creating new webs of knowledge, focusing on interactions between people and their environment in various domains such as the Internet, sports, language, cognition and mental health.
Faculty Members(as of April, 2016)
Note: "◎" indicates the Program chairperson.
| Name | Title | Research Interest(S) |
| --- | --- | --- |
| AOYAMA, Atsushi | Associate Professor | Neural Information Science, Measurement of Brain Functions, Sensory Integration, Bio-Signal Processing |
| FUJII,Shinya | Assistant Professor | Music and Neuroscience, Music and Brain, Music and Body, Motor Control and Learning in Music Performance, Music Perception and Cognition, Human Development and Musicality, Beat Perception and Synchronization, Amusia and Beat-deafness, Auditory Feedback and Motor Rehabilitation |
| FUKUDA, Kazuya | Professor | Literary Criticism, Civilization, Social Criticism, French Literature |
| HAMADA, Yoko | Professor | Psychiatry, Psychoanalysis, Infant Mental Health, School Mental Health |
| HASEBE, Yoko | Associate Professor | English Teaching Materials, Teaching Methodology, Distance Learning, Inter-Linguistic & Inter-Cultural Communication |
| IBA, Takashi | Associate Professor | Pattern Languages, Creativity, Complex Systems, Social Systems Theory |
| IMAI, Mutsumi | Professor | Cognitive Science (with special focus on Cognitive and language development, Psycholinguistics) |
| KATO, Takaaki | Associate Professor | Ergonomics, Sport Psychology, Motor Learning and Control |
| KAWAZOE, Takeshi | Professor | Harmonic Analysis on Lie Groups, Fourier Analysis, Wavelet Analysis |
| MIZUTORI, Hisashi | Assistant Professor | Gymnastics Coaching |
| MORI, Sachiko | Professor | Clinical Psychology, Psychoanalysis |
| NAKAHAMA, Yuko | Professor | Applied Linguistics, Second Language Acquisition |
| OHGI, Yuji | Professor | Sports Engineering, Sports Biomechanics, Human Functional Measurement, Wireless Measurement Technique |
| ◎SUWA, Masaki | Professor | Cognitive Science, Communication Design, Artificial Intelligence, Design Science |
| TANAKA, Shigenori | Professor | Cognitive Linguistics, A Theory of Sense-making |
| TRACE, Jonathan | Assistant Professor | Applied linguistics: language assessment, curriculum development, listening & speaking, and program evaluation |
| USHIYAMA, Junichi | Associate Professor | Movement physiology, Neurophysiology |
| WATANABE, Toshio | Professor | Mathematical Analysis of Psychological Phenomenon, Space Perception and Space Cognition, Life Design |
Sub-members:
| Name | Title | Research Interest(S) |
| --- | --- | --- |
| KATO, Fumitoshi | Professor | Communication Design; Facilitation; Communication and Media Studies; Qualitative Research Methods |
| KIYOKI, Yasushi | Professor | Multimedia Database, Multidatabase |
| KUWAHARA, Takeo | Professor | Marketing, Consumer Research |
| MASUI Toshiyuki | Professor | User Interface, Ubiquitous Computing |
| MURABAYASHI, Yutaka | Professor | Sports Business |
| OGAWA, Katsuhiko | Professor | Human Interface, Communication Service, The Networked Society |
| OGUMA, Eiji | Professor | Historical Sociology |
| SHIMIZU,Yuichiro | Professor | Japanese Politics, Modern Japanese History, Politics-Administration Relationship, Oral History |
| TAKEFUJI, Yoshiyasu | Professor | Neural Computing, Internet Gadgets, Security |
Possibilities after Graduation
This Program aims to train people who can:
Analyze human intellect, skills, sports technique, etc., from a scientific viewpoint
Give meaning to multi-media works such as literature, graphics and music, and manipulate them freely by using computers
Conduct social surveys / analysis invading people's semantic cognition by using website and IT
Students who have completed this Program are expected to participate in careers such as corporate marketing / planning, system development, policy think tanks, sports coordination, foreign language education, entrepreneurship, interface design and welfare support. The completion of the Program also provides opportunities to become high ranking research scholars or teachers.