2023.10.13
News
SFC News
Professor Akihito Shimazu (Faculty of Policy Management) awarded as Fellow by APA-PFAW (Asia Pacific Academy for Psychosocial Factors at Work)
Professor Akihito Shimazu of the Faculty of Policy Management was awarded the title of Fellow by APA-PFAW (Asia Pacific Academy for Psychosocial Factors at Work) at the Joint Congress of ICOH-WOPS and APA-PFAW2023, held from September 19 to 23.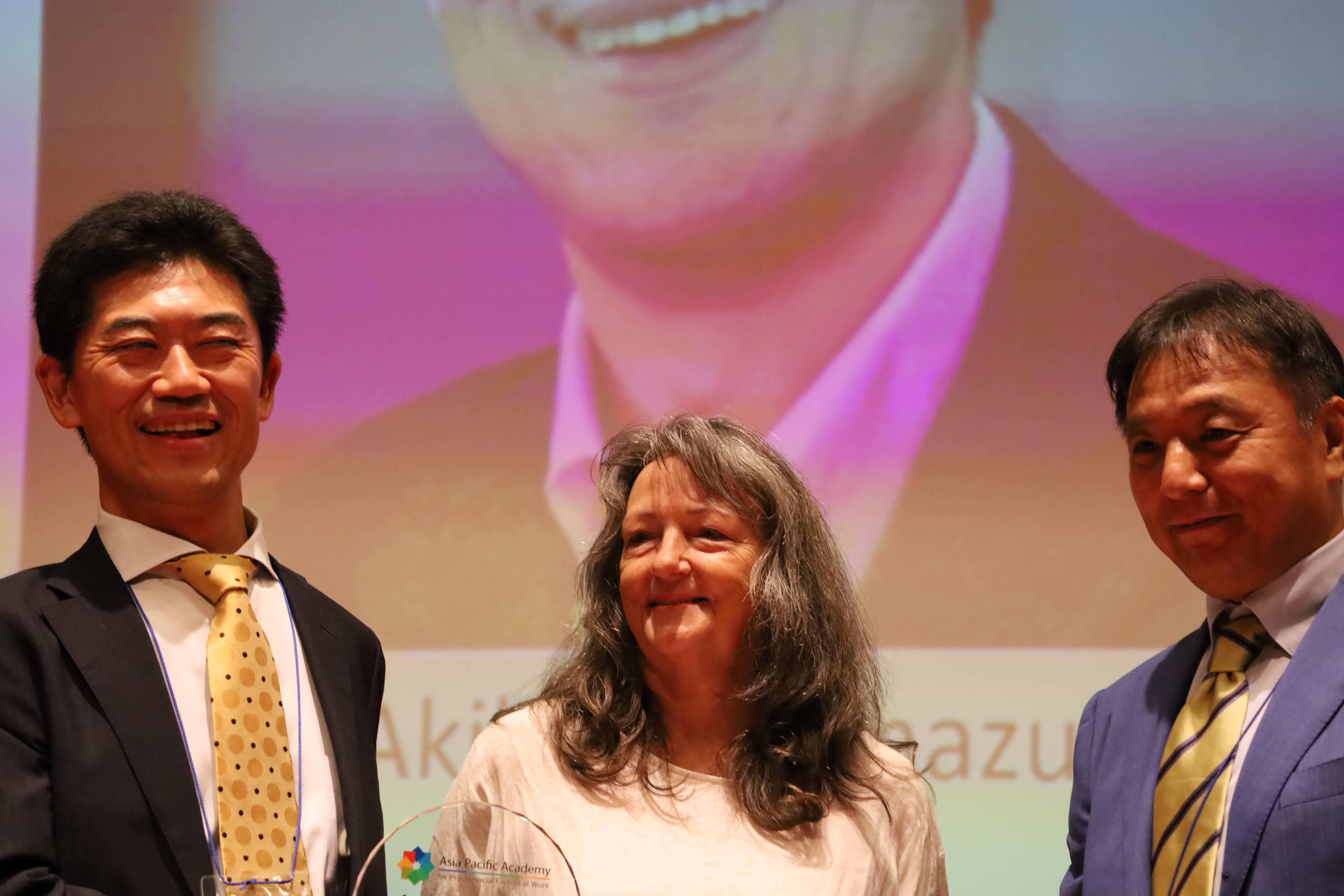 Comment from Prof. Akihito Shimazu
This honor is the result of support and cooperation from the professors who have guided me, my collaborators in Japan and abroad, especially those in the Asia Pacific region, the workers who have participated in my research, the field staff whom I have worked hard together with, and of course my family.
The coronavirus pandemic has widened the disparities in the health and well-being of the working population.
In order to find the answer to the question of "How we can improve the well-being of our working lives where we spend so much of our time", I will continue to pursue activities that bridge the research, practice, and policies to answering this question.
Joint Congress of ICOH-WOPS and APA-PFAW2023
APA-PFAW (Asia Pacific Academy for Psychosocial Factors at Work)
Akihito Shimazu (Professor, Faculty of Policy Management) Faculty Profile
Released by: General Affairs Office at Keio University Shonan Fujisawa Campus (SFC)