The 33rd Tanabata Festival was held at SFC on July 2 (Sat.) and July 3 (Sun.), with approximately 2,600 visitors on the first day and 1,400 on the second. Despite some admission restrictions, the festival was held on campus for the first time in three years, in addition to being delivered as an online streaming. This year's concept was "blossom". The festival committee hoped that the "buds" that had been growing over the past several years, during which there were many restrictions, would blossom this year and bring "full bloom" smiles to the faces of all who attended the festival.
As if to add color to the "blossom" festival, the abundant early-summer sunshine lit up the stage, where a wide range of performances could be enjoyed, starting with taiko drumming, followed by dance, band, a cappella, orchestra, shamisen, cheerleading. With many families in attendance, the entire campus was filled with the excitement of a summer festival as children enjoyed the fair's shooting games and ring toss, the haunted house, and the riddle-solving game. In the classrooms, there were VR experiences, a planetarium, and a photo exhibition, while in the θ building, a variety of performances showcasing SFC were held by various groups.
For the online audiences, we delivered live coverage of the events on stage and lectures by alumni, as well as on-demand videos introducing the various seminars at SFC.
On the evening of the first day, everyone was able to look up at the traditional but long-awaited fireworks display that decorated the night sky of the Tanabata Festival after three long years from the campus.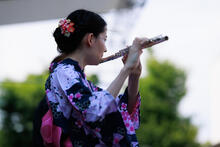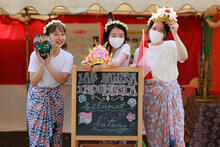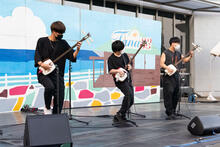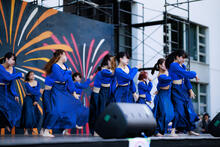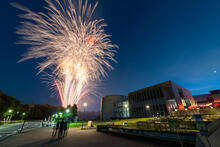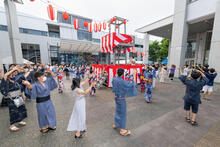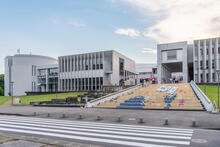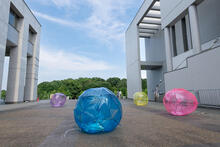 Photo: Takeshi Kishi and Eiji Yoshioka
Released by: General Affairs Office at Keio University Shonan Fujisawa Campus (SFC)