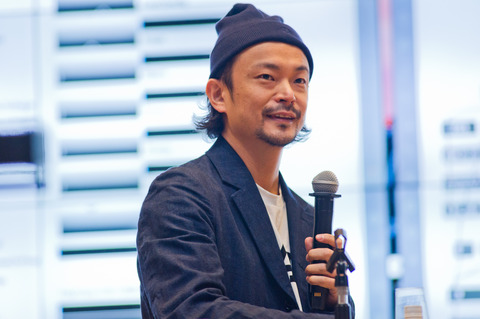 On April 5th the kickoff lecture was held for the 2017 academic year at SFC.
The kickoff lecture is held every year at SFC where extraordinary individuals take the stage to speak passionately to new students entering the university. This year, the media artist Daito Manabe gave a lecture and visual presentation titled "Emergent Collaboration."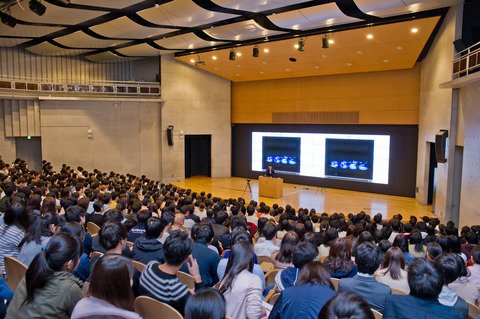 The presentation took place in the Theta building where Manabe's fusion of stage performance images and 3D data from the hall instilled wonder into the full house of cheering crowds. Manabe's work has received widespread international acclaim. He worked on the flag handover ceremony in the Rio de Janeiro Olympics, and has collaborated with artists at home and abroad using cutting-edge visual technology and drones.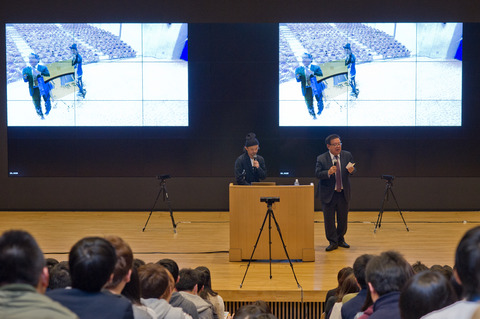 Photo: Satoru Inoue
Shonan Fujisawa Campus General Affairs Office