Research Grants/Financial Aid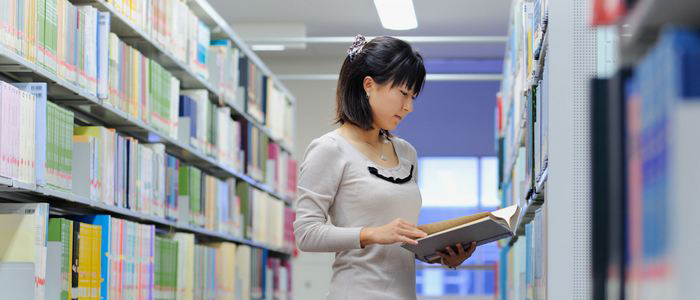 Academic Fees and Financial Aid
Academic Fees(including Registration Fee)
Academic Fees for Students Admitted in April 2023
| | |
| --- | --- |
| Master's Program, Graduate School of Media and Governance | 1,500,600 yen |
| Doctoral Program, Graduate School of Media and Governance | 740,600 yen |
For more information, please click here.
Scholarships
Keio website: Scholarships
Scholarships for International Students
Keio International Center website: Scholarships
Scholarships of The Graduate School of Media and Governance
Available Scholarships Prior to Entering Graduate School of Media and Governance
1. "Design the Future" Award for International Students
2. Japanese Government Scholarship (Japanese only)
3. GAO Scholarship
4. Research Encouragement Scholarship
Please refer to the following link for further information on available scholarships.
Available Scholarship Information
GAO Scholarship
The GAO Scholarship is awarded by the Graduate School of Media and Governance to exceptionally meritorious students who are admitted to the master's program. The scholarship gives a waiver to selected students for their first year tuition and registration fees. The GAO Scholarship may continue to be offered for up to two years until the completion of the coursework if the scholarship recipient maintains an excellent academic record and fulfill the requirements for the following year. Scholarship recipients will be selected from all applicants and decided after the admission examination result announcement.
Keio Research Encouragement Scholarship
The Keio Research Encouragement Scholarship is awarded to the students who have high research motivation and expected to achieve outstanding research in the future. Amount of this scholarship is 300,000 yen/year (tentative). Selected from among entrance examination applicants, recipients will be decided after the announcement of successful applicants to the Graduate School of Media and Governance.
Research Grants
Taikichiro Mori Memorial Research Grants
The purpose of the grants is to encourage education and research at the Graduate School of Media and Governance.
Graduate Student Researcher Development Grant
The grant is given to research projects with future potentials that are an experimental and/or approaching to a long-term research in the future.The projects must be led by project leaders who are Doctoral or Master's students of the Graduate School of Media and Governance.
Amount of Grant
Doctoral Students: A maximum of 400,000 yen will be awarded to each successful applicant
Master's Students: A maximum of 300,000 yen will be awarded to each successful applicant
SFC Asia Masuda Research Project Support Program
This support program was established with funds provided by the Masuda Educational Foundation. It provides research grants to Japanese and international students whose research plan and implementation will contribute to the future development of Asia.
Our research grants are intended to partially cover the cost of research activities. The Keio SFC Academic Society created a foundation in 2003 to offer research grants to SFC faculty members, to SFC undergraduate and graduate students, and to other members of the Society. Supported activities include (A) announcement of research results in Japan or overseas, (B) publication of research papers, (C) residential workshops, (D) field studies, and (E) the hosting of symposiums. In addition, (F) the Grant for Campus Activity is newly established this year.
The following introduces an example of research grants for graduate students supported by Keio University:
Keio University Doctoral Students Research Support Program
The grant is given to fundamental / embryonic researches conducted by Doctoral students that are important, but difficult to be recognized by other grant programs.
Koizumi Fund (Subsidy for overseas travel expenses for graduate students)
Travel expenses will be partially subsidized within the amounts specified by destination for regular students currently studying at Keio University graduate schools to give presentations at international conferences or to travel abroad to conduct surveys or research.