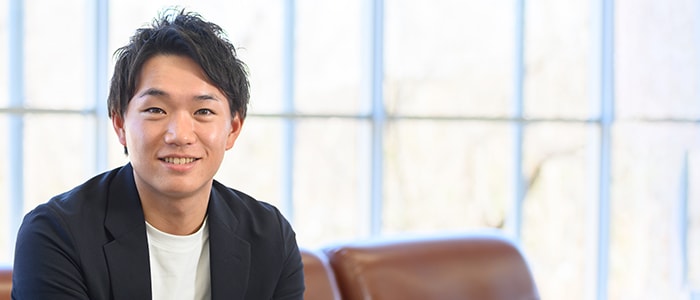 How Sport Leaders Can
Manage Players' Injury Risks
Graduate School of Media and Governance
Master's Program Second Year
Ko Nagato
Why did I decide to take a life-changing risk and push myself to play the game?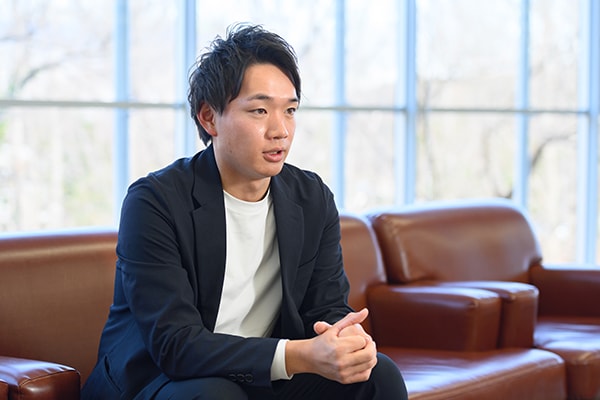 When I was in high school, our baseball team made it to National Invitational High-School Baseball Tournament. It was one that I'd always dreamed of playing in. But while preparing for the final round for the tournament that May, I badly injured my knee. Wanting to compete in the upcoming games at any cost, I decided to opt out of a surgery and continued to play. Our team didn't make it to the national round, and my decision aggravated the injury. Undergoing rehabilitation, I reflected on that decision to play -- and began to realise what I'd done wrong.
I applied to SFC because I was interested in the curriculum, which offers a variety of learning opportunities through a fusion of humanities and sciences. In the Admissions Office entrance exam, I explained the struggles I experienced with injuries, and I felt my awareness of the issues was accepted. Having started at Keio University, I was given the opportunity to join their baseball team I had been longing for. But several knee surgeries meant that I had to give up playing in my second year with them. I went from the role of player to a supporter. Still, I couldn't help but question why I'd made such a life-changing risk and push myself to play the game before the high school tournament. I knew that there were other teen athletes who, having suffered similar injuries, had their time as baseball players cut short. Why had we chosen to make such risky decisions? I decided that one of the reasons was our surrounding environment, and it became the subject of my research.
Associate Professor Yuko Tokairin's laboratory specializes in life skill program and coaching. Since it's attended by many students -- with a variety of sport experience -- I had the chance to learn from other athletic fields. Since entering graduate school, my research topic has been focused on the decision criteria for a baseball pitcher and how high school baseball cultures affect coaching. I've conducted interviews with both high school coaches and players to examine what's needed to reduce injuries.
Baseball is more than a sport; it's a means of human development.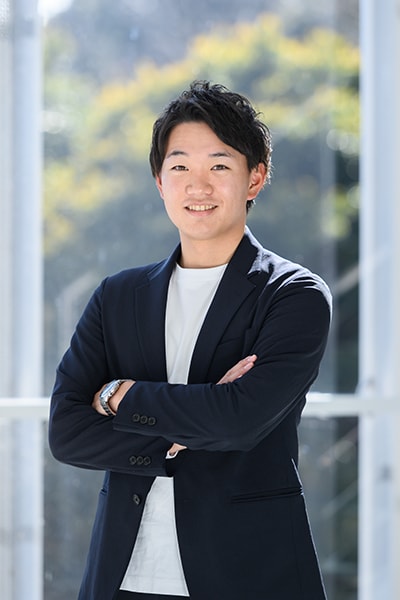 In high school, my only goal was to play in the top tournament. I now realize that what I saw as the world of baseball -- and what could be gained through it -- was very narrow. The sport should have been presented to me as a lifelong activity; not one where players have to make difficult choices for short term gains. I've since come to see baseball as more than a sport and a means of human development. There are many lessons that can be learned by playing baseball. Coaches should be responsible for showing players the larger world of sports and what can be achieved in the long term, rather than solely chasing the immediate results. I've learned that it's important to value two-way communication and to make decisions that aren't biased towards one point of view.
After giving up playing due to injury, I worked as a coach for the Keio University Baseball Club. Through my coaching experience, I had the opportunity to put the knowledge I gained from my research into practice. Following graduation, I decided to work as a high school baseball coach. Today, I see myself as responsible for helping players reach their long term goals and guiding them to where they want to be. My own goal is to become the top coach in Japan, which I'll do with the help of the six years of knowledge I gained at Keio University. I aim to be a person who can be a little bit of a breath of fresh air in the world of high school baseball.
Introduction of Laboratory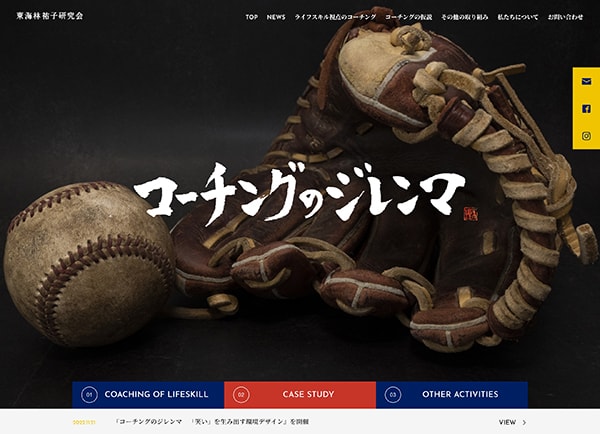 Research Fields: Life skill program, Coaching
We have been seeking to unravel `the coaching dilemma occurring on the aiming process for the better performance', and to contribute to society with enforcing the good human relationships through sports activities.
The performance referred to here is the one which is required in the various situations with the community members such as companies', families 'and so forth, not to apply only to be in the sports events. We will try to examine every case from all angles.