Network Security and Operations | Korry Luke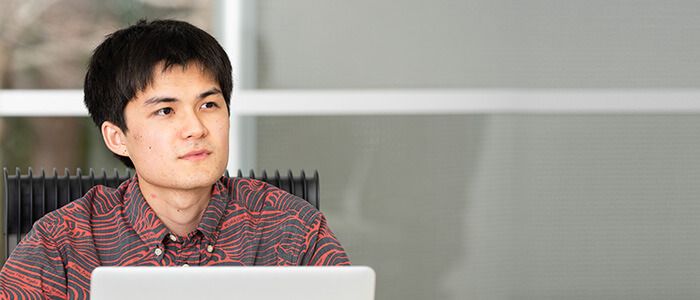 Network Security and Operations
Graduate School of Media and Governance
Master's program First year
Korry Luke
Program: Cyber Informatics(CI)
A diverse campus for students who are motivated and passionate about their research fields.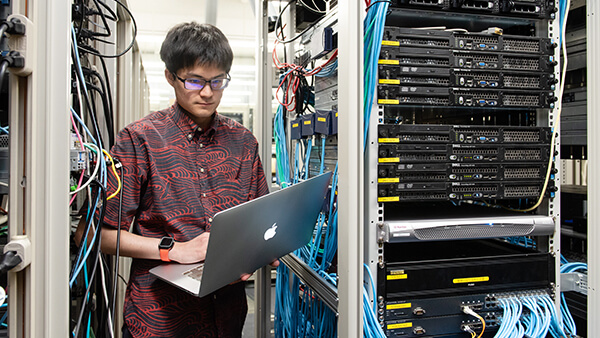 I'm currently a graduate student, researching network security and operations. Network security specialists are currently in high demand, as the growing use of internet services makes security increasingly important, especially now that internet is widely considered to be "critical infrastructure" with real, physical implications on our society.
I have been interested in IT and engineering since high school. I was also interested in trying something new, from a cultural as well as an academic perspective. The fact that universities in Japan have lower tuition costs than those in the US was also an important factor. Applying to SFC's GIGA Program (the Global Information and Governance Academic Program, 4-year undergraduate program offered in English) was not that different from a regular college application in the US.
At SFC, I applied to the Bachelor's-Master's Four-Year Integrated Education Program. I wanted to challenge myself and see if I could make it all the way through. Although I had to extend the graduate level to two years instead of one, I'm still proud that I was able to finish the undergraduate portion of it on time.
SFC is a diverse place with a flexible learning style that suits students who are motivated and passionate about their research field.
I chose the Graduate school of Media and Governance because I wanted to continue my studies in a familiar environment that allows for flexibility and where making mistakes is seen as a part of the learning process. The students come from many different backgrounds -- both at the undergraduate and graduate level, and that affects the environment and mindset. SFC is a diverse place where the focus is on your research goals. I think it suits students who are motivated and passionate about their research field.
The access to mentorship, alumni, and other resources is unlike anything I was used to before coming to SFC. Even undergraduates have direct access to many resources and can collaborate on research with faculty and graduate students. Knowing that I'll be a part of the Keio community, and the beneficial "Mita-kai" alumni network, in the future, is something I highly appreciate.
* GIGA Program: 4-year undergraduate program offered in English (the Global Information and Governance Academic Program)
Introduction of Laboratory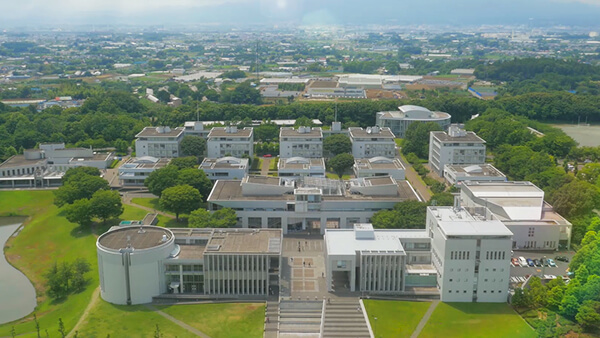 Research Fields: Information Security (Intrusion Detection, Security Architecture, Software Security etc.)