Event

SFC Open Research Forum(ORF)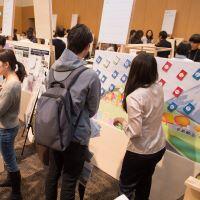 The SFC Open Research Forum (ORF) is an annual event hosted by the Keio Research Institute at SFC. The forum presents findings from research projects conducted at SFC to the world and promotes collaborative research among government and academic organizations, and businesses. Starting from its inaugural event in 1996, the event was held on SFC until 2002. Since 2003, the event has been held in various central Tokyo locations, such as Roppongi and Marunouchi, due to its expanded size.
Today the ORF continues to attract an impressive number of participants and attendees. Because it presents each year a concentrated wealth of innovative technologies devised by eminent engineers and researchers, the event receives significant attention from not only government and industry groups, but also the general public.
SFC Festivals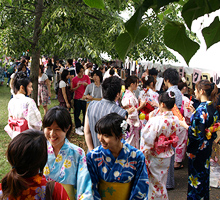 SFC's summer and fall festivals are the highlights of every academic year. Planned and organized solely by students, these two events enable students, faculty, staff, alumni and visitors to come together as a community and enjoy the turning of the seasons. Typical festival attractions, such as food stalls selling traditional snacks, flea markets and game booths, are complemented by performances where students display their talents in a myriad of interests ranging from dancing and singing to martial arts and cheerleading. The festivals reach their climax in the evening with spectacular fireworks that light up the night sky.
Event Calendar