Campus Amenities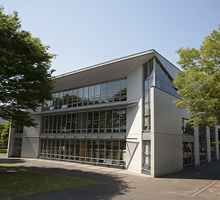 Shonan Fujisawa Media Center
Library of Nursing and Medical Care
Shonan Fujisawa Media Center houses approximately 350,000 resource materials including 280,000 books, 3,900 journal titles and 4,700 audio and video materials. Aiming to create a digital library, it offers a wide-ranging online service to users, and an easy access to its database and resources such as e-journals through the Internet. The center also has audiovisual equipment and photo, video and sound studios.
AV consultants are available at the AV counter to answer questions and explain how to use equipment. An AV equipment loan service is also available at the counter.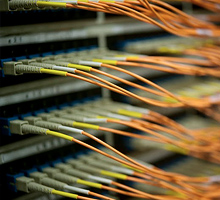 The SFC Campus Network System (SFC-CNS)
The SFC Campus Network System (SFC-CNS) features an ultra-high speed (10 Gbps - 40 Gbps) intra-campus infrastructure. Through this system, students can register online for courses, and submit reports and class evaluations. All students are assigned their own email account and allotted 10 GB of disk space for personal storage.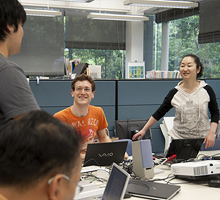 Research Labs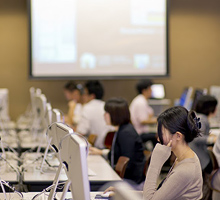 PC Rooms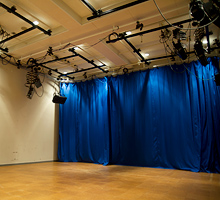 Sound Recording Studio / Video Shooting Studio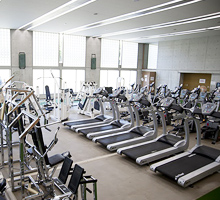 Sports Facilities
The sports facilities of the University are located in the Γ (Gamma) Building. The first floor of the building has a fitness training room equipped with treadmills, weights and exercise bikes, Kendo and Judo halls. The second floor accommodates the volleyball, basketball, badminton and table tennis courts. It also has a fitness room for activities such as dance. Showers and locker rooms are also located here.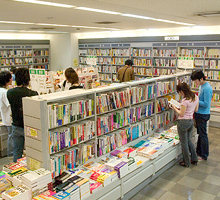 Keio Co-op Store, Fujisawa Branch
The Co-op Store sells books, computer supplies and peripherals, stationery and a wide variety of ready-to-eat food and snacks. The store also has a ticket counter for ticket reservations, driving school registrations, and such.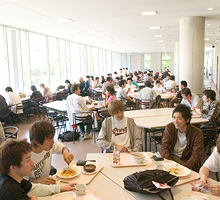 Student Cafeteria or the Co-op Cafeteria and Cafeteria "Ladybird"
The South Wing, located near the junior and senior high schools, has a buffet-style cafeteria. The North Wing has a cafeteria serving set meals, a variety of side dishes and desserts. The cafeteria called "Ladybird," a cafe-style restaurant, is located next to the Faculty and Staff Cafeteria "Tablier" and serves original pizza and pasta.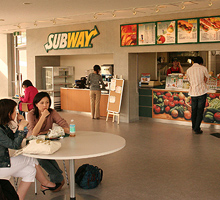 Student Lounge "Subway"
The student lounge "Subway" faces the Gulliver Pond (Kamoike). It serves sandwiches with a variety of fillings, for either eat-in or take-out.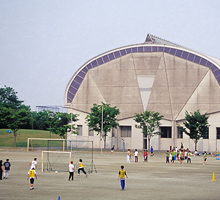 Sports Ground
The Sports Ground is available for soccer, rugby, softball, ultimate frisbee, touch football and other outdoor sports.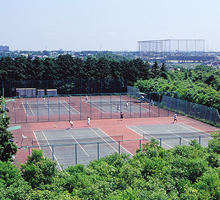 Tennis Courts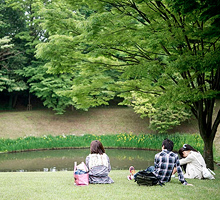 Gulliver Pond (Kamoike)